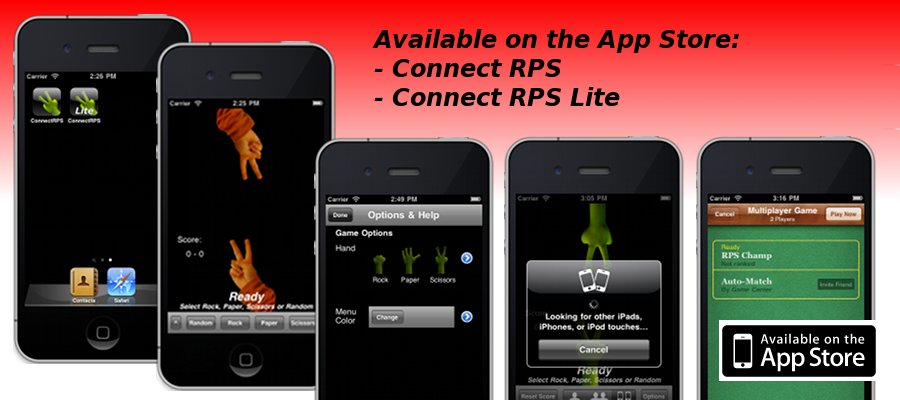 Red Rice Bowl is currently developing several productivity and gaming apps for the iPhone.
The first apps to be released are based on the game Rock, Paper, Scissors or Roshambo. This app updates the simple childhood game for the iPhone and iPod Touch. The game allows you to play against the device, against another player on the same device, or against another player on another device (the app has to be installed on both devices).




Connect RPS & Connect RPS Lite

Full ($0.99) and Lite (free) versions of the game are available, go to the main app page for more info..
To view/purchase app in iTunes, click on the "Available in the AppStore" icon above.
If you would like more info, please fill out out contact form or email us at